Feel Good About Shopping With TreeStuff!
Arboriculture isn't just about revving chainsaws and making sawdust - it's about taking care of the world around us, which is why we are committed to becoming a company that has a net-positive affect on the environment. That commitment now means that we have partnered with the Arbor Day Foundation to achieve carbon neutrality through offsetting 100% of our carbon emissions with qualifying carbon credits.
Early in 2020, our parent company, Vertical Supply Group (VSG), worked with a 3rd party agency to audit VSG's overall carbon footprint. They took into account our operations, travel, heating, cooling, vehicle usage, and more. Following this analysis, VSG partnered with the Arbor Day Foundation to help pay for the carbon offset project in the Mississippi Alluvial Valley.
"Choosing to focus on the future is what the Arbor Day Foundation does best," said Dan Lambe, president of the Arbor Day Foundation. "We are excited to be working with companies who feel the same, like Vertical Supply Group. They too understand the importance that sustainable business practices will have on the environment and the future."
The ongoing restoration work that takes place in the Mississippi Alluvial Valley is vital for countless people and wildlife in the region. In addition to the carbon offsets, VSG has invested in planting 5,000 trees in Florida's Econfina Creek watershed project. This reforestation project supports several cities, including Panama City. Natural disasters like Hurricane Michael devastated the land in 2018, and now the region is ready to be replanted again.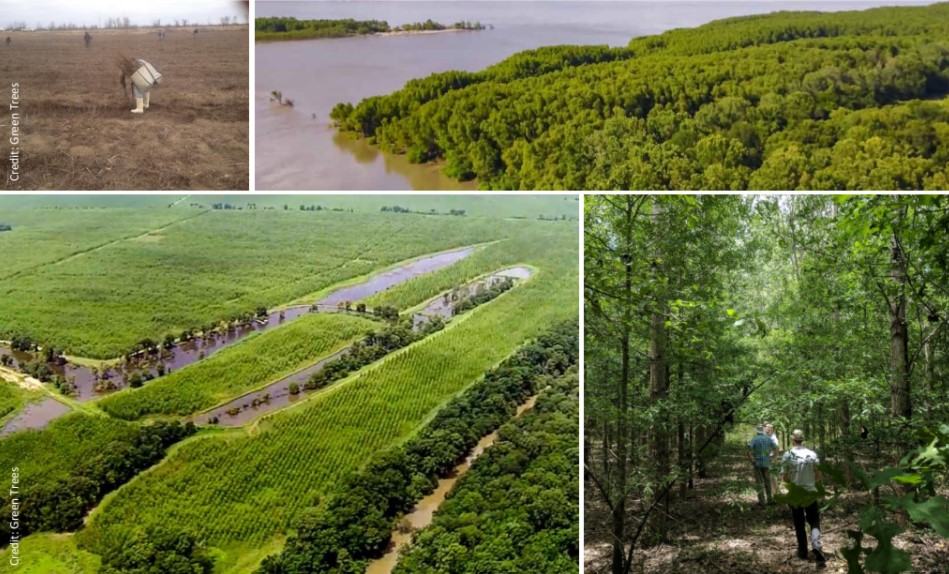 "We wanted to find the right partner for conservation and environmental sustainability. Considering our business connection to trees and forests, the Arbor Day Foundation was a natural fit by investing in carbon offsets through reforestation. With their help, we are excited to embark on this journey to help combat climate change and become a more sustainable company." Tripp Wyckoff, CEO of Vertical Supply Group.

TreeStuff and VSG as a whole are looking at ways to reduce our carbon footprint at each of their locations. Through the development of an internal task force, we as an organization have identified initiatives to help reduce carbon emissions in the future which include some of the following:
Reduction of electricity through more efficient manufacturing processes
Reduction of plastic in packaging materials
Explore the use of LED lighting in all facilities
Establish, maintain and encourage recycling efforts in all facilities
Evaluate installation of solar panels or purchase of renewable energy
Promotion of rideshare or EV programs for employees
Activation of circular supply chain
Establish a monthly dashboard with initiatives, goals, and estimated carbon footprint reduction by program
What Does This Mean For You?
This means that when you shop TreeStuff you're not contributing to the increasing carbon surplus in the atmosphere, and you're helping us continue to support our environment.