Launching exclusively on TreeStuff, Team Eugene brings you the Tree Thinking Podcast!
Hosted by the talented arborists behind some of the highest scoring Rescue Rally videos, this podcast will feature interviews with industry experts, equipment tests and reviews, and deep dives on big tree care subjects like how to sell tree work, how to define safety on your crew, and more.
---
Andrew grew up in the Pacific Northwest, where massive forests grow and where those willing to traverse the tree tops get to see world in a way others can only dream about. It is his enthusiasm for the arboricultural world that inspired Andrew to share his lifelong passion with others. As one of the brains behind The Tree Thinking Podcast, he wanted a way to share his experience as an arborist and also find a way to build a community within the industry in a time when that can be a challenge.
While Andrew has spent most of his 22-year career as a production arborist in the private sector, his last four years have been with the City of Eugene as a municipal arborist and crew leader. In addition, he also runs a small tree care business with his wife. He has competed in tree climbing competitions, enjoys recreational climbing and has spent time guiding old-growth climbs in the Pacific Northwest. When not climbing trees, he enjoys relaxing at the beach or in the mountains with his wife and two kids.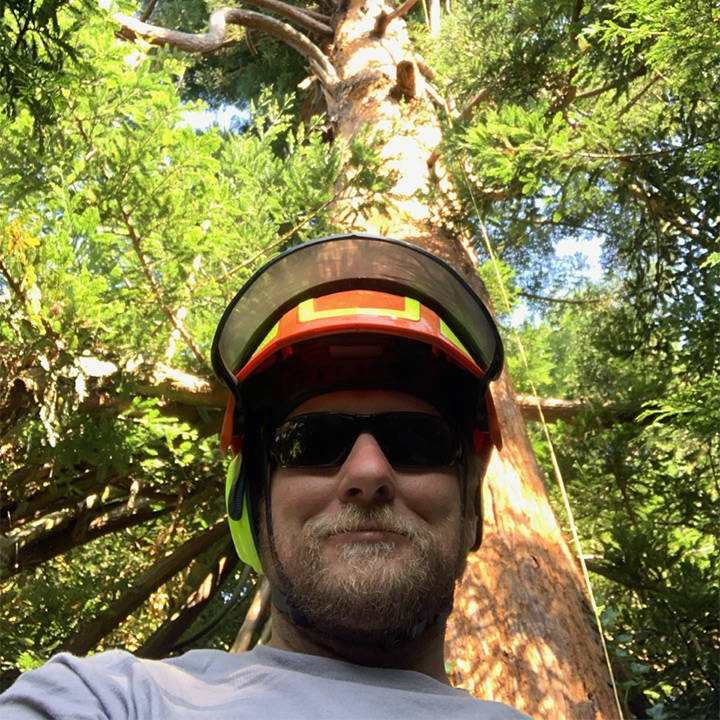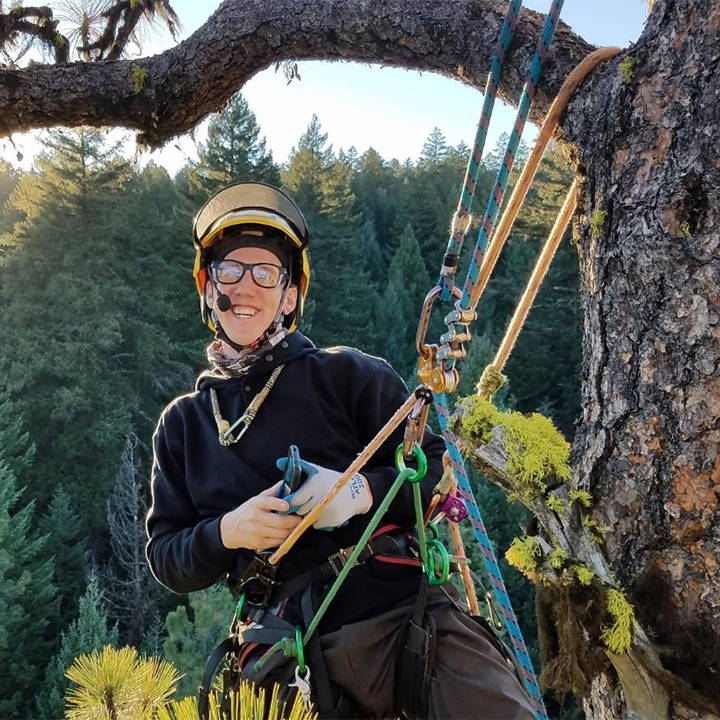 Midwest transplant, Jamie Schlittenhart, migrated from North Dakota to Southern Oregon in early 2014. There he found a job with a small tree company, a passion for trees, and an obsession for climbing them. His obsession for tree climbing eventually landed him in the competitive climbing scene, where he got to watch and learn from some of the best climbers in the PNW. With just over five years of experience in the industry, Jamie learned the trade in the residential setting, spent a year as a municipal arborist, and is now back to residential tree work as a contract climber.
Originally from Florida, Becca moved to the west coast in 2015 where her love for trees came to fruition. Starting as a volunteer planting trees, she quickly became drawn to arboriculture and has been working in urban forestry ever since. Her experience includes work in the residential, municipal, and nonprofit sectors. Although relatively new to climbing, she is no stranger to being passionate about trees. In her spare time, she can be found going down rabbit holes of tree related research in an effort to better understand the biological, historical, and cultural nuances of her favorite living beings.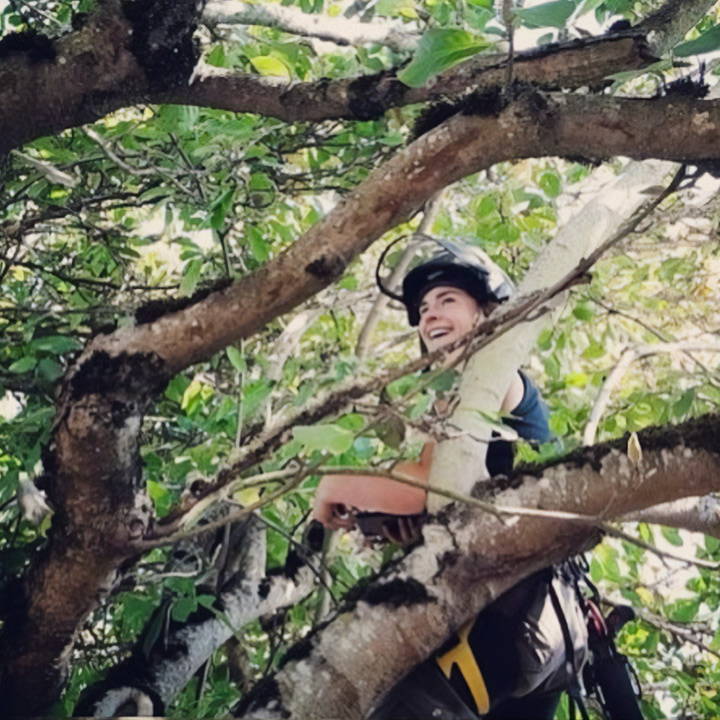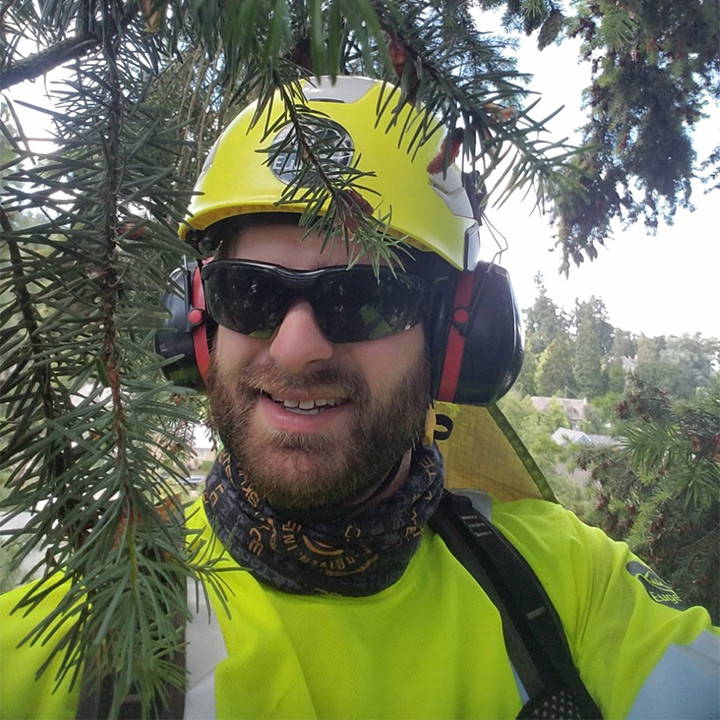 Cory Shields is currently in the throes of a deep obsession with trees and tree work. After earning a degree in environmental science in 2013, while fighting forest fires that summer, Cory pivoted into Arboriculture. He cut his teeth in the private industry and then transitioned to municipal work as an arborist. At home, he lives in a perpetual struggle against the blackberry infested hillside he inhabits in the Pacific Northwest. This ongoing effort, along with his full-time job and the running of his small tree care business, offers up little free time, but he is fortunate to have the support of his wife, Amanda, a cat and his dog.
Rob has worked in tree care for 20 years and has a lifetime of experience in his family's tree care business. Rob's credentials include ISA certified arborist, TRAQ Certification and First Aid Certification. His specialty is technical jobs that require expertise to get the job done. Dedicated to advancing professionalism and safety in the tree care industry, Rob has played an integral role in developing aerial rescue training used by Sperry Tree Care. In addition, Rob has guided close to 20k people into old growth trees and spent hundreds of nights canopy camping.